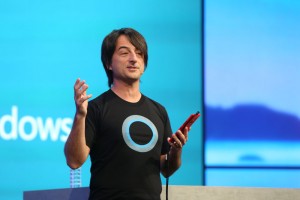 Der Release der Developer Preview von Windows Phone 8.1 steht kurz vor der Tür, die Frage ist nur wie kurz und Joe Belfiore gibt Antwort. Er bestätigte auf Twitter dass das Update im "first part of April" erscheinen wird. Daher kann es nicht mehr all zu lange dauern bis das Update für alle registrierten Entwickler zur Verfügung steht.
Lots of questions from everyone… Here's SOME answers. Timing for dev preview… "first part of April". We don't have exact date yet.

— joebelfiore (@joebelfiore) April 6, 2014
Mit der Developer Preview soll registrierten Entwickler ein Einblick in kommende Windows Phone Updates gewährt werden um gegebenenfalls Ihre Apps auf das neue System anzupassen. Weiterhin ist es für Microsoft eine erste Welle an Feedback um grobe Fehler auszumerzen oder die neuen Features im Alltag testen zu lassen. Man kann das ganze auch als eine Beta-Testphase betrachten. Wer daran Teilnehmen möchte, der muss sich einfach als Entwickler registrieren lassen und das geht schnell und vor allem kostenlos über unsere Anleitung.
Quelle:Twitter.com