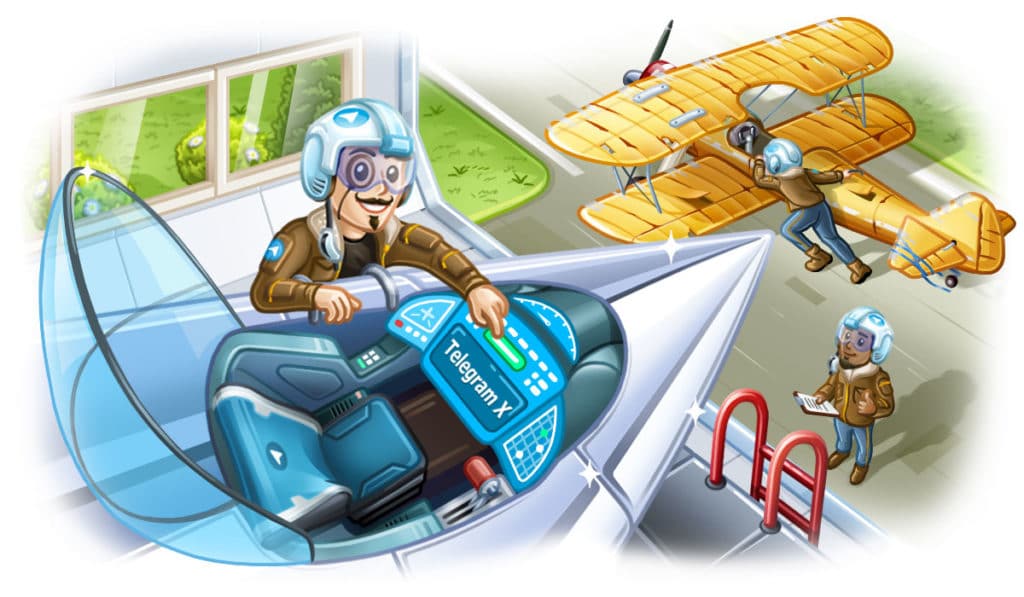 Anfang des Jahres haben die Jungs von Telegram eine neue Version ihres Messengers auf den Markt geworfen: Telegram X. Telegram X sollte eine Art Testlabor werden um neue Funktionen und Konzepte auszuprobieren. Lange Zeit war Telegram X Feature-technisch auch nicht gleichauf mit Telegram. Eines war aber schnell klar: Telegram X ist weitaus schneller und moderner als die "alte" Version. Die Entwicklung für Telegram X für Android sowie Telegram X für iOS fand getrennt statt.
Die iOS Version setzte auf eine von Grund auf neu geschriebene App in der modernen Programmiersprache Swift. Dadurch war die App im Vergleich zu anderen Apps extrem schnell und fühlte sich sehr snappy an. Pavel Durov hat nun erklärt, dass man bei der Telegram-Entwicklung nun Telegram X fokussiert. Telegram X wird per Update das bisherige Telegram, welches noch mit Objective-C geschrieben wurde, ersetzen und für iOS wird nur noch eine App angeboten werden.
Hier noch einmal das Statement von Pavel Durov:
"As you might have heard, for the last couple of years we've been quietly rebuilding Telegram for iOS from scratch with Swift – a programming language released by Apple as a faster alternative to Objective C.

The Swift version of Telegram looks exactly as the old one, but is faster, slicker and more battery-friendly than the good old Telegram (which was already great considering it outperformed other messaging apps in speed).

This new Telegram has been available for everyone to download under the name "Telegram X" since January. Thousands of users have been testing it and sharing their feedback with us, so thanks to them the app is now much more polished than a few months ago. While we are still putting some finishing touches on it, it seems that the new Telegram is ready to be shipped to every Telegram user on iOS.

That's why within the next week or two we are planning to update the default Telegram iOS App with the Swift version. As a result, Telegram will become faster, slicker and more efficient. Since it will rely on an entirely new codebase, some minor bugs and glitches might occur, but we'll make sure they are quickly – or should I say "swiftly" – fixed.

This change will make Telegram the most popular messaging app written fully in Swift. Some would say it's a big risk, but I think somebody has to take such risks and be the first to implement new technologies, such as e2e encryption – or Swift."
---
Wir betreiben über Telegram unseren Community-Channel. Du bist natürlich herzlichst eingeladen und willkommen, diesem beizutreten.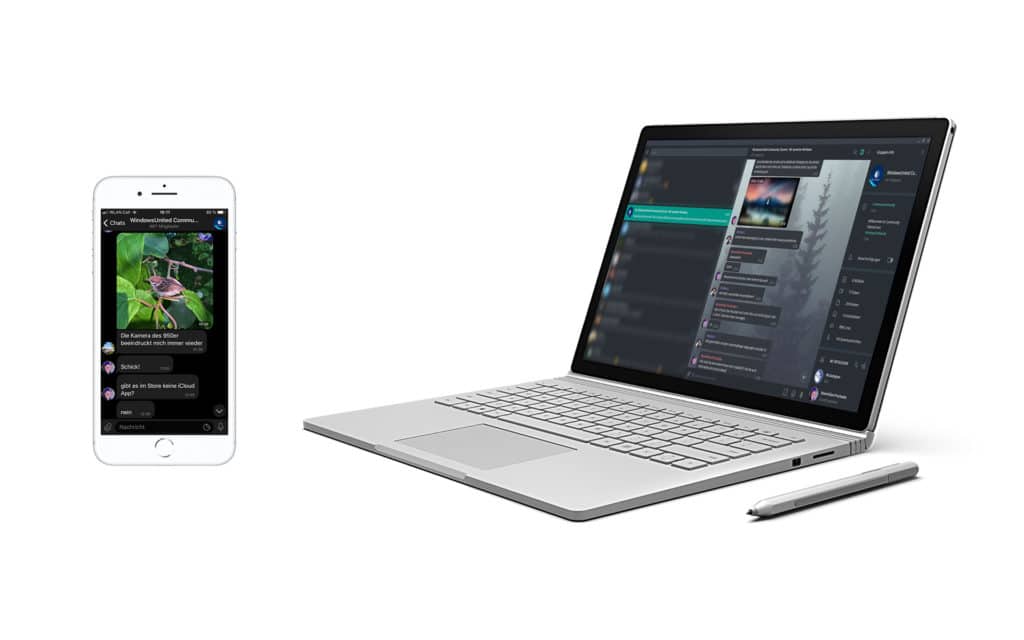 ---