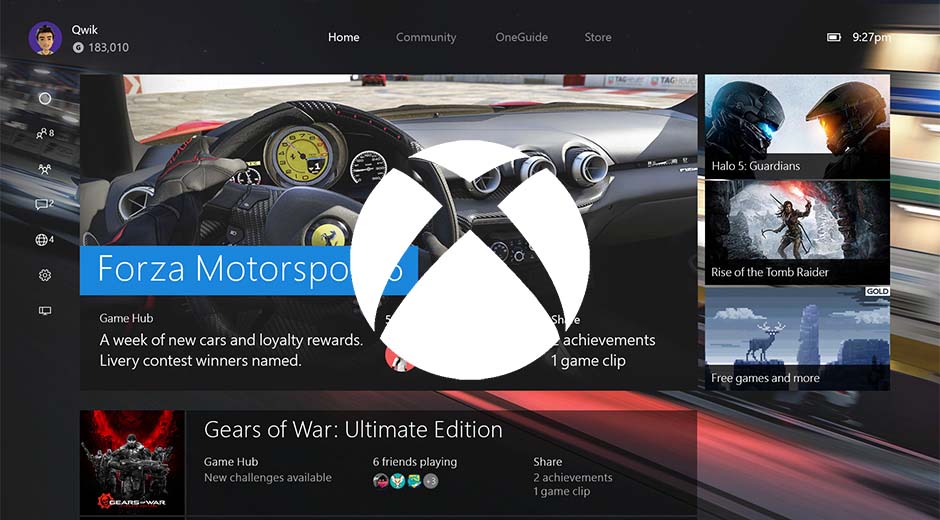 Letzte Woche berichteten wir, dass die neue Xbox One Preview mit unter anderem dem Windows 10 Dashboard in den kommenden Wochen kommen wird. Nun hat ein User mit dem Nicknamen "UrbanizedTree" im Xbox Forum einen kleinen Beitrag gepostet:
"Just to break the radio silence, we're taking care of some last minute logistics and will get the invites out to Preview members soon. I can't promise any specific dates or times except to say we currently expect these to be sent this week, and are working hard to ensure it happens sooner than later."

"Nur

um

die

Funkstille

zu brechen

,

wir machen gerade einige

Last

–

Minute

–

Arbeiten

und

kümmern

uns

um die Preview für

Vorschau

Mitglieder

.

Ich

kann nichts

zu

 

bestimmten

Daten

oder

Zeiten

sagen,

außer

dass

die Preview

diese

Woche

an die Preview Mitglieder verteilt wird

und

dass wir hart daran arbeiten

,

sicherzustellen

dass

es

eher früher

passiert

als

später

."
Dies ist natürlich eine nicht bestätigte Quelle und das die Preview wirklich diese Woche erscheinen wird ist ungewiss. Die
Xbox-Forum-Seite
, auf welcher der Post stand, wurde anscheinend gelöscht. Sie ist zumindest nicht mehr erreichbar.
Die finale Version von Windows 10 auf der Xbox dürfte dann für alle Xbox One Besitzer ab November zur Verfügung stehen.
Freut ihr euch schon auf die neue Preview oder die neue Version von Windows 10 für die Xbox One? Schreibt es in die Kommentare!