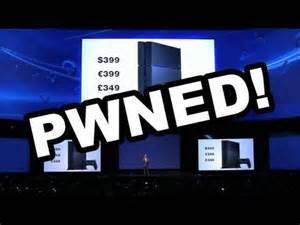 Microsoft hat stolz verkündet, dass die Xbox One während in den Monaten November und Dezember, die meistverkaufte Konsole in den USA gewesen ist – somit überraschend die Playstation 4 geschlagen hat. Erreicht wurde dies unter anderem durch tolle und preiswerte Bundles und einer generellen Reduzierung des Preises für die Xbox One um $50.
Die wöchentlichen Durchschnittsverkäufe während dieses Zeitraums, seien um 50% höher ausgefallen, als die der Xbox 360 in ihrem ersten Jahr. Das ist ehrlich gesagt nicht sonderlich verwunderlich, da die Marke Xbox damals noch nicht die Marktmacht von heute besaß. Am Rande sei noch erwähnt, dass die Xbox 360 nun die meistverkaufte Konsole in den USA der letzten Generation ist und sich weiterhin großer Beliebtheit erfreut. Als begeisterter Besitzer der Xbox One, wünsche ich dem Team um Phil Spencer, ähnliche Erfolge auch in Europa.
Hier noch die Originalmeldung:
Building off a record-setting holiday, we are excited to announce a new promotion in which fans in the U.S. can buy an Xbox One at a special price of $349, starting tomorrow, January 16, from their preferred retailer," said Mike Nichols, Corporate Vice President of Marketing for Xbox. "We are thankful for all the excitement for Xbox One this holiday and proud to offer more fans the amazing games lineup, Xbox Live gaming community, and continual innovation that Xbox One fans have come to enjoy."

Thanks to a strong, diverse portfolio of titles, Xbox One sold more games throughout November and December in the U.S. than any other current-generation platform*, with Xbox-exclusive titles receiving eight Game of the Year Awards and 67 nominations from the media. Also this holiday, Xbox 360 became the best-selling seventh generation console of all time in the U.S.* On the strength of Xbox One, Xbox 360, and a strong games lineup, fans spent more time playing Xbox this holiday than ever before.