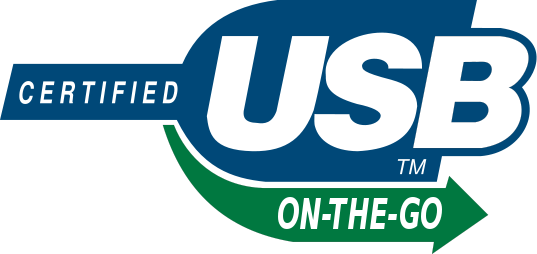 Und wieder nähert sich Windows Phone dem Android Betriebssystem ein Stückchen an – allerdings im positiven Sinne. Mit Windows 10 Phone wird endlich OTG und Type-C USB unterstützt werden.
Was ist USB OTG/Dual-Role?
USB On-the-Go (für unterwegs) ist ein Standard, der es dem User erlaubt verschiedene Geräte direkt miteinander kommunizieren zu lassen. Sofern beide Devices den Standard unterstützen, können Festplatten, Digitalkameras, Beamer etc. beispielsweise mit dem Smartphone verbunden werden. Man spart sich für die Datenübertragung also den "Mittelsmann", in der Regel einen Computer. Sehr praktisch.
Was ist Type-C USB?
Was bei Hepatitis eher nicht so pralle ist, macht für USB Anschlüsse durchaus Sinn: Ein kleiner, verdreh resistenter, einheitlicher Stecker. Da es kein "oben und unten" mehr gibt und er sich somit in jeder Ausrichtung nutzen lässt, heißt es in Zukunft einfach rein damit und fertig. Das ist nicht nur bequemer, sondern vermindert Kratzer um die Ladebuchse herum und verlängert sogar die Lebensdauer des Anschlusses. Dafür wird allerdings neue Hardware nötig sein.
Hier der Microsoft Originalauszug für das WinHec Event in China:
Enabling New USB Connectivity Scenarios in Windows 10

Windows 10 introduces support for USB Dual Role and Type-C, which will enable new wired connectivity scenarios such a phone interacting with USB peripherals, or laptops connecting to an external display using the USB Type-C connector. This session will go into detail on how Windows supports these technologies and what you need to do to enable them.

Topics include: Overview of the new use cases introduced with USB Dual Role and Type-C, What scenarios are and aren't supported for Dual Role devices, Using Alternate Modes (e.g. DisplayPort, Thunderbolt, or MHL) over Type-C, Support for Power Delivery, enabling devices to provide/consume up to 100W over USB, Hardware and software architecture changes for Dual Role and Type-C, and Building a Windows system with Dual Role and/or Type-C support.

Intended Audience: OEMs, ODMs, IDHs, IHVs, Peripheral Manufacturers, Driver Developers.
Wie wichtig ist für euch der USB OTG Support?