Geräte mit Windows on ARM gibt es nun bereits seit ein paar Jahren. Surface Pro X und andere überzeugen dabei durchaus mit einer langen Akkulaufzeit und guter Performance bei alltäglichen Aufgaben wie Browsen, Word und Co. Bei anspruchsvolleren Tätigkeiten kommt man allerdings öfters an die Grenzen des Möglichen. Mit dem M1 hat Apple allerdings gezeigt, wie viel Potential und Power in der ARM-Plattform steckt. Neuen Berichten zufolge arbeiten Microsoft und AMD nun zusammen an einem neuen ARM-Chip, welcher dem M1 Konkurrenz und Laptops mit Windows on ARM deutlich performanter machen soll.
Siehe auch: Günstigere Variante des Surface Pro X ohne LTE ab 2022
Neuer Chip von AMD und Microsoft für Windows on ARM?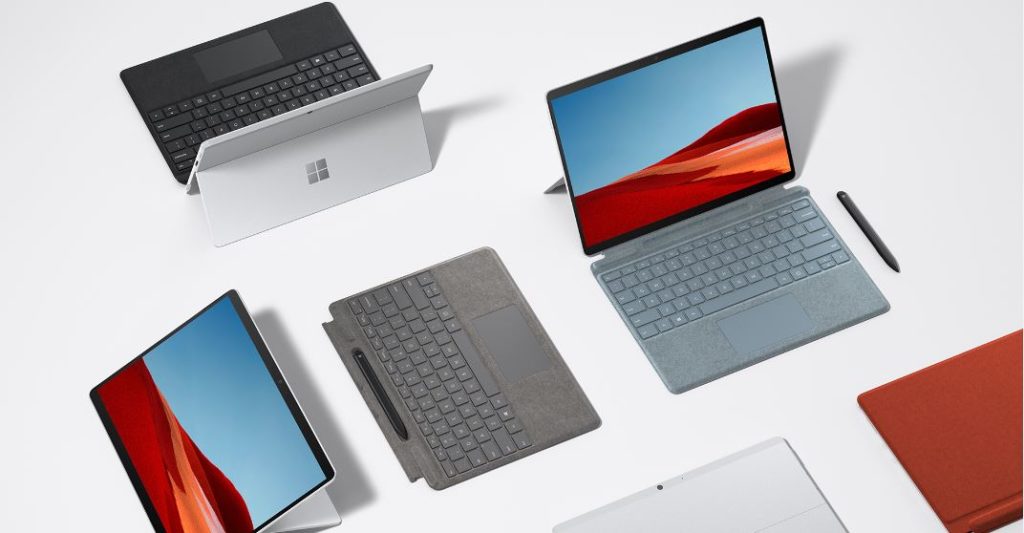 Wie der bekannte LEaker FrontTron auf Twitter schreibt, sollen AMD und Microsoft an einem neuen ARM-Chip für die Surface Reihe arbeiten. Bislang setzte Microsoft hier auf leicht angepasste Chips von Qualcomm. Mit dem neuen Chip sollen laut FrontTron deutlich bessere Leistungen als mit den Qualcomm Chips erzielt werden. Der neue Chip soll den Berichten zufolge den Cortex-X1 Kern nutzen und mit einer mRDNA 2 GPU ausgestattet sein und 8 Recheneinheiten nutzen. Dank einem Exynos Modem soll auch 5G an Bord sein.
AMD is collaborating with Microsoft to equip powerful ARM laptop processor in Surface.
Target perf: lower than GTX1050 class but much better than Qualcomm chip that uses the old arch. and in the overall lightweight ARM laptops.
GPU: 4WGP, 8CU
(1/2)

Sourcehttps://t.co/ktt0SfgWjV https://t.co/vqkzQEwEjx

— Tron ❂ (@FrontTron) October 1, 2021
Neben AMD könnte auch Samsung Teil der Partnerschaft sein und für das Design der Chips verantwortlich zeichnen. Der neue Chip soll auf Basis von TSMC´s 5nm gefertigt werden. Neben der Surface Reihe würden auch andere Hersteller, wie zum Beispiel Samsung mit der Galaxy Book Go Reihe, massiv von solch einem performanteren Chip für Windows on ARM profitieren.
---