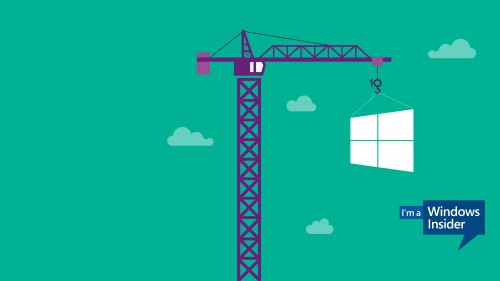 Microsoft scheint mit der "Next Chapter" Pressekonferenz vor 2 Tagen die Wirkung nicht verfehlt zu haben. So berichtet Gabriel Aul auf Twitter, dass es an einem Tag nach der Pressekonferenz über 170.000 Neuanmeldungen für das Windows Insider Program gegeben hat. Das ist eine durchaus beeindruckende Zahl und zeigt, wie groß das Interesse an Microsoft´s neuem Produkt und der Preview Version von Windows 10.
Welcome! To the 173,624 new #WindowsInsiders who signed up since our #Windows10 event yesterday!

— Gabriel Aul (@GabeAul) January 23, 2015
Mittlerweile sind es laut Microsoft über 3 Millionen Windows Technical Preview Installation von über 1,7 Millionen Programm Teilnehmern. Auch die Teilnahme am Feedback-Angebot kann sich sehen lassen: in den Feedback-Foren tummeln sich 450.000 sehr aktive Mitglieder, die Ihre Erfahrungen und Verbesserungsvorschläge mit der Community teilen.
Seid Ihr auch Mitglied des Windows Insider Program und wie sind Eure Erfahrungen mit Windows 10 Technical Preview? Sagt es uns in den Kommentaren.
---
Quelle: Twitter