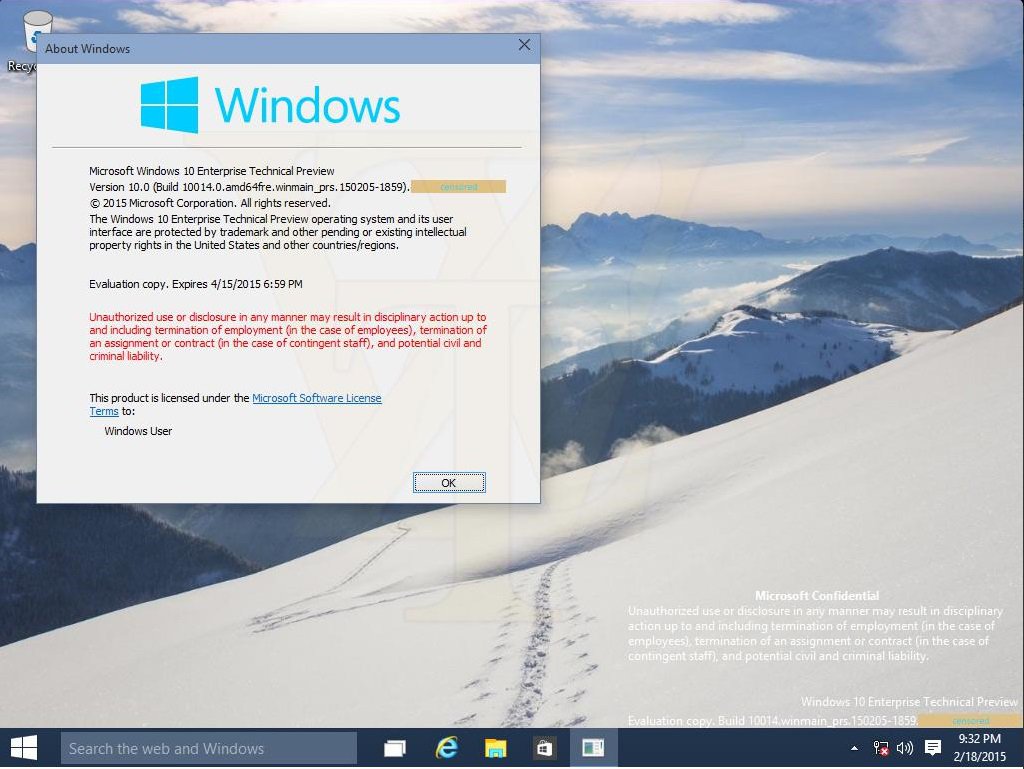 Ein Bild des Windows 10 Builds 10014 ist heute geleakt. WZor, ein russischer Windows Leaker, zeigt unter anderem den Desktop und einige vertrauliche Anmerkungen.
Release notes for build 10014.0.150205-1859 of the Windows Driver Kit server, clients ent-pro, LP, Kits (SDK, HLK). pic.twitter.com/uUXOvmR2hp

— WZor (@WZorNET) February 22, 2015
Der Desktop gibt freilich nicht viele Änderungen preis. Das Papierkorb Icon ist jedenfalls neu. Viele User haben sich bereits über "hässliche Icons" beschwert und auch ich bin froh darüber, dass in Sachen Design wohl noch nicht das letzte Wort gesprochen ist (hoffentlich auch in Hinblick auf die neuen Icons in den Windows 10 Phone Einstellungen).
Ich gehe stark davon aus, dass wir in Kürze einen "offiziellen" Leak des Build 10014 bekommen werden. Wir werden dann natürlich über alle Änderungen Berichten. Also bleibt dran!
Wie gefallen euch die bisherigen Windows 10 Icons (Desktop und Phone)?