Mit Windows 11 wird Microsoft am 5. Oktober auch eine Vielzahl der integrierten Standardanwendungen überarbeiten. So konnten Insider bereits neue Versionen von Uhr, Rechner, Mail und dem Snipping Tool ausprobieren. Auch der Microsoft Store wurde komplett überarbeitet. Nun hat Panos Panay erneut einen kleinen Teaser auf Twitter veröffentlicht. Dieser zeigt dieses Mal die neue Foto App in Aktion. Insider dürfen auch dieses App Update bald persönlich testen.
Siehe auch: Windows 11: Microsoft zeigt MS Paint im neuen Design
Foto App unter Windows 11 mit neuem Design
Pumped to share another #Windows11 first look with you – the beautifully redesigned #PhotosApp is coming soon to #WindowsInsiders pic.twitter.com/hraNJAo9iF

— Panos Panay (@panos_panay) September 7, 2021
Wie in dem kurzen Video zu sehen, bekommt auch die neue Foto App das Windows 11 typische Design mit abgerundeten Kanten und neuen Icons. So wurde das Menü zum Bearbeiten der einzelnen Bilder überarbeitet und Nutzer erhalten schnelleren Zugriff auf nützliche Informationen zu dem aufgenommenen Bild.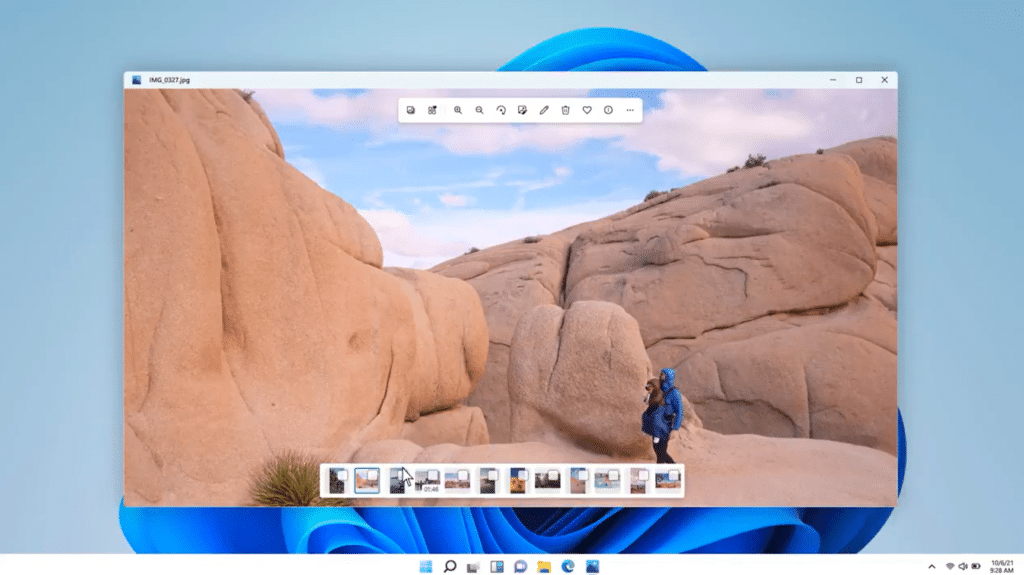 Darüber hinaus können während der Betrachtung eines Bildes nun ganz einfach weitere Bilder ausgewählt und neben dem ersten Bild geöffnet werden. Das eigentliche Layout der App ändert sich allerdings nicht und dürfte daher keine große Umgewöhnung erfordern. Hoffentlich wurde auch an der Zuverlässigkeit und der Performance der App gearbeitet. Diese ließ bisweilen sehr zu wünschen übrig und konnte einem den Spaß am Betrachten der eigenen Bilder durchaus verderben.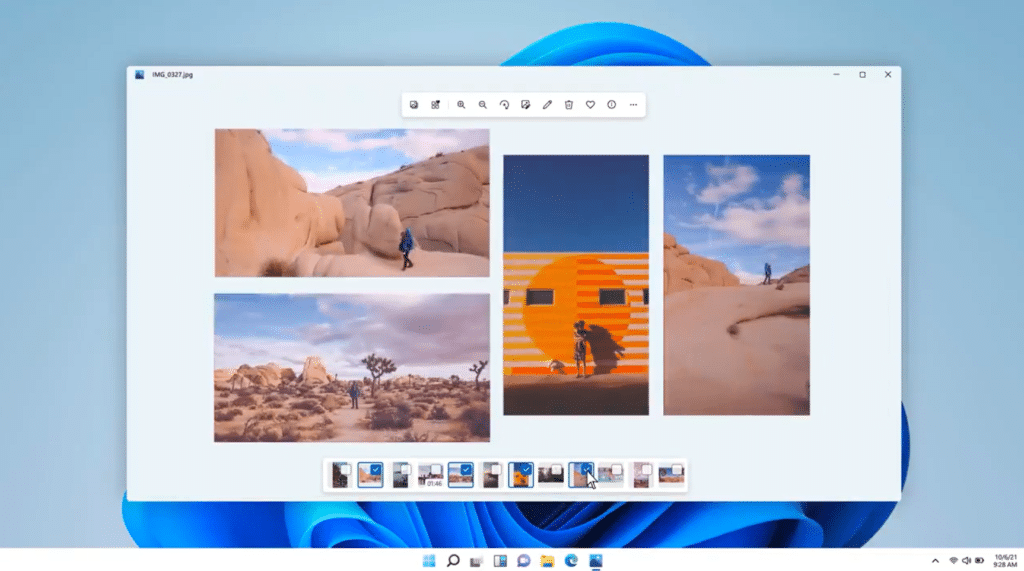 Wie gefällt euch die überarbeitete Foto App für Windows 11? 
---
via Twitter