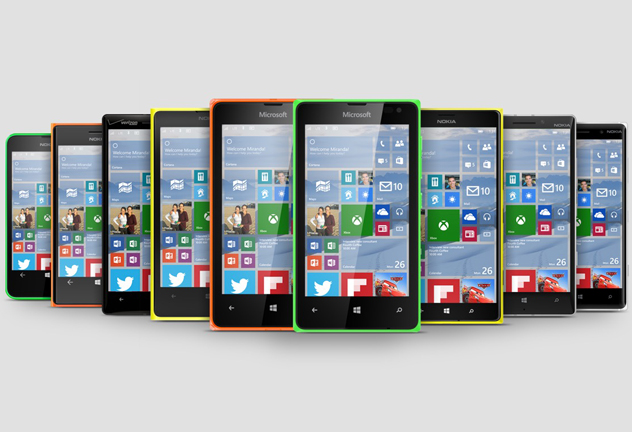 Das warten auf die erste Windows 10 Preview für Smartphones hat heute endlich ein Ende! Das hat Gabe Aul – bei Microsoft zuständig für das Insider Programm – soeben über Twitter bestätigt.
Okay #WindowsInsiders, you've all been patient enough. TODAY is the day for Win10 Technical Preview for phones. Stay tuned for more info.

— Gabriel Aul (@GabeAul) February 12, 2015
Falls ihr es nicht schon längst getan habt, lohnt es sich auf jeden Fall schonmal die Windows Insider App runterzuladen, über die die Vorabversion verteilt werden wird. Zusammen mit der Preview wird natürlich auch die Liste der unterstützen Geräte veröffentlicht werden. Beim ersten Build werden wohl noch nicht alle aktuellen Windows Phone Modelle zum Zug kommen.
Windows Phone Chef Joe Belfiore hat seinerseits nochmal betont, dass es sich bei der Preview um ein sehr frühes Entwicklungsstadium handelt. Heute werde sozusagen der Preview-Prozess in Gang gesetzt. Über die nächsten Monate werden nach und nach neue Features und unterstützte Geräte hinzukommen. Auch von unserer Seite her nochmal die Warnung, dass es sich hier um eine technische Preview handelt, bei der noch mit vielen Fehlern und Problemen zu rechnen ist. Es wird deshalb empfohlen die Windows 10 Preview nach Möglichkeit nicht auf eurem "Hauptgerät" zu installieren.
Who's ready!? Who's ready!? Now REMEMBER — these bits are EARLY! Still lots of work to do.. but still, this will be fun. 🙂

— joebelfiore (@joebelfiore) February 12, 2015
Think this way: we're setting up the mechanism today and we'll be delivering new features and new devices to it over the next few months.

— joebelfiore (@joebelfiore) February 12, 2015
Wir bleiben dran und halten euch auf dem Laufenden, wenn es so weit ist! In Kürze mehr auf Windows United.