In Windows 7 konnten Nutzer die Musik ihres Smartphones ganz einfach über Bluetooth auf ihren PC streamen. Dazu wurde keinerlei Drittanbieter-Software benötigt. Alles Notwendige erledigte Windows bereits. Doch in Windows 10 verschwand das Feature. Nun könnte jedoch ein Comeback erfolgen.
Siehe auch: Surface Duo – Cooles Video zeigt OS in Aktion
A2DP sink taucht in Insider Builds auf
In Windows 10 könnt ihr nach wie vor den internen Speicher eures Smartphones durchforsten oder auch Dateien verschieben. Doch die Funktion, per Bluetooth-Verbindung ganz einfach die Musik eures Smartphones zu streamen fehlt.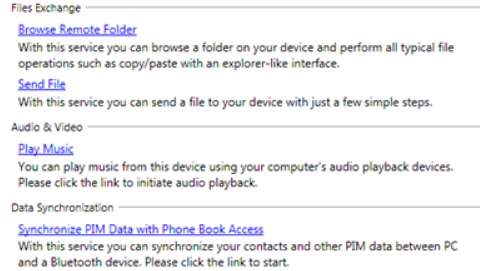 Dies liegt daran, dass Microsoft das nötige A2DP sink in Windows 10 entfernt hat.
"You won't be able to receive audio from other Bluetooth devices via A2DP. For example, you won't be able to stream music from your mobile phone to speakers on a Windows 10 PC," heißt es dazu in einem Dokument von Intel aus dem Jahr 2018.
Nun sind in der Code-Basis der Insider Builds von Windows 10 jedoch Hinweise auf die Rückkehr des A2DP sink Features aufgetaucht. Dies könnte auf ein baldiges Comeback des Features schließen lassen.

Natürlich könnte Microsoft die Pläne auch wieder verwerfen. Ob und wann das Feature also eine Rückkehr feiert ist somit völlig unklar. Es wäre jedoch eine sehr interessante Funktion.
Habt ihr das Feature seiner Zeit benutzt? Würdet ihr euch über ein Comeback freuen?
via Windows Latest