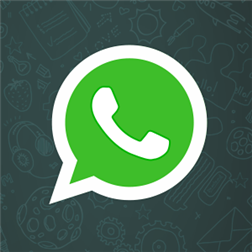 WhatsApp muss bei der Windows Phone 8.1 Preview derzeit mit einigen Problemen kämpfen – Abstürze, keine Push-Benachrichtigungen und im schlimmsten Fall funktioniert die App sogar überhaupt nicht mehr., wie Nutzer berichten. Aus diesen Gründen wurde die App vorerst aus dem Windows Phone Store entfernt.
Im Store ist die App zwar noch
gelistet
, jedoch steht dort anstatt "Installieren" jetzt "Diese Anwendung ist nicht mehr erhältlich". Genaue Gründe gab WhatsApp nicht bekannt, es wird aber zusammen mit Microsoft an einer Lösung gearbeitet.
WPCentral hat folgende Nachricht von WhatsApp erhalten: Unfortunately due to technical issues, we have chosen to un-publish WhatsApp Messenger on the Windows Phone platform. We are working closely with Microsoft to resolve the issues and hope to return to the store shortly. We apologize to our users for the temporary inconvenience.
Sobald die App wieder erhältlich ist, aktualisieren wir diesen Artikel.
Update, 24.05.2014: Joe Belfiore hat nun via Twitter mitgeteilt, dass das Team von WhatsApp zusammen mit Microsoft an einer Lösung des Benachrichtigungsproblems arbeitet. Dieses soll allerdings nur bei Geräten mit dem Windows Phone 8 GDR3 Update auftreten. Weitere Infos folgen.