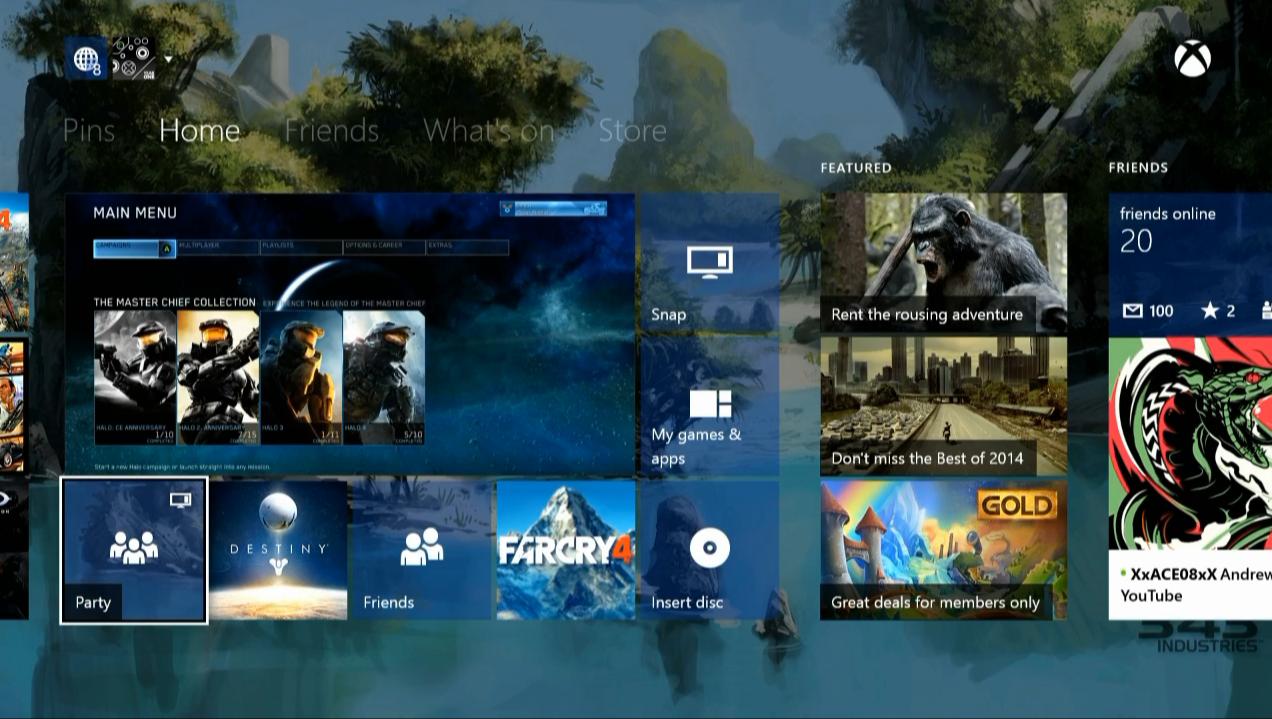 Wie wird Windows 10 für Phones und Tablets aussehen? Darüber wissen wir bisher noch ziemlich wenig – umso begieriger saugen wir alle Informationsfetzen auf, die aus dem Umfeld von Microsoft raussickern.
Ex-Microsoftler Nawzil behauptet, dass Windows 10 für Phones "durchscheinende, interaktive Live-Tiles" beinhalten soll.
Start screen with background and accent colored translucent interactive live tiles. Will that look good? #Windows10 on phone.

— Nawzil (@Nawzil8) December 16, 2014
Der folgende Mock-Up von WindowsBlog.in zeigt, wie sowas ausschauen könnte. Im Gegensatz zu den jetzigen Kacheln, die entweder völlig opak oder völlig transparent sind, würde die mobile Windows 10 Oberfläche damit einen leichteren, fast gläsernen Look bekommen.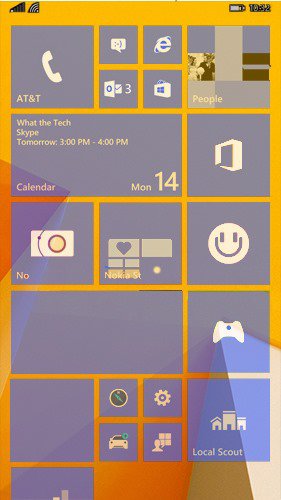 Auch wenn Nawzil nicht jedem als zuverlässige Quelle gilt, deckt sich seine Aussage mit anderen aktuellen Informationen. So waren transluzente Kacheln bereits auf dem Screenshot eines Xbox Dashboards zu sehen, der vor kurzem auf reddit geleaked ist (siehe Bild oben).
Mit "interaktiven Live-Tiles" könnten die "explodierenden Kacheln" (MixView) gemeint sein, von denen WindowsCentral schon vor ein paar Tagen berichtete. Das sind Kacheln, die auf Druck in mehrere kleinere Elemente zerspringen, um weitere Informationen bzw. Funktionen preiszugeben.
Am 21. Januar wissen wir sehr wahrscheinlich mehr. Für diesen Tag hat Microsoft zu einem großen Presse-Event geladen, auf dem voraussichtlich die Consumer Preview von Windows 10 vorgestellt wird. Es wird erwartet, dass Microsoft dort auch seine Pläne für Windows 10 auf Smartphones, Tablets und der Xbox vorstellt.
---
Via: wmpoweruser.com