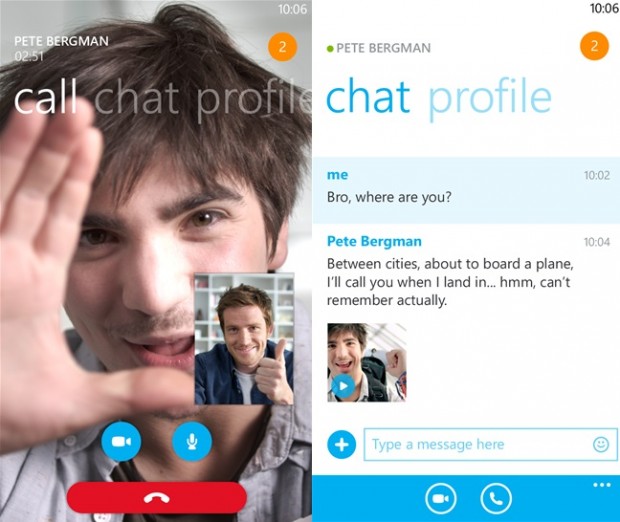 Das Team von Skype kündigte heute endlich das Update an auf das sicher viele Nutzer gewartet haben. Mit diesem soll nun endlich die Nachrichten Synchronisationen zwischen verschiedenen Endgeräten funktionieren. Was vielen Nutzern ein menge zeit und nerven gekostet hat, wenn Nachrichten verpasst wurden oder als ungelesen angezeigt wurden. Als weitere Neuerung soll der Nutzer nun sehen können ob sein Gegenübern die Skype Nachricht bereites gelesen hat.Weiter hat Microsoft wohl ordentlich an der Performanceschraube gedreht und die App soll jetzt um einiges flüssiger laufen und wesentlich Akku sparender sein. Skype sagte folgendes:
To accompany these changes, we've continued to optimize our overall mobile performance, so you'll also see improvements to battery life, startup times, and resume times. We've improved load times for the app and for recent conversations; in addition, it's now faster to return to the app when it's not running in the foreground as well as faster to start up, allowing you to chat all day every day without the fear of unwanted battery drain.
Microsoft bestätigte ausserdem das sie an weiteren Features wie Intelligente Benachrichtigung, welche Nachrichten nur auf dem Gerät anzeigen welche Ihr gerade nutzt. So wie das Synchronisieren euer Skype Favoriten und Kontakte Listen auf all euren Geräten.
via: WPU