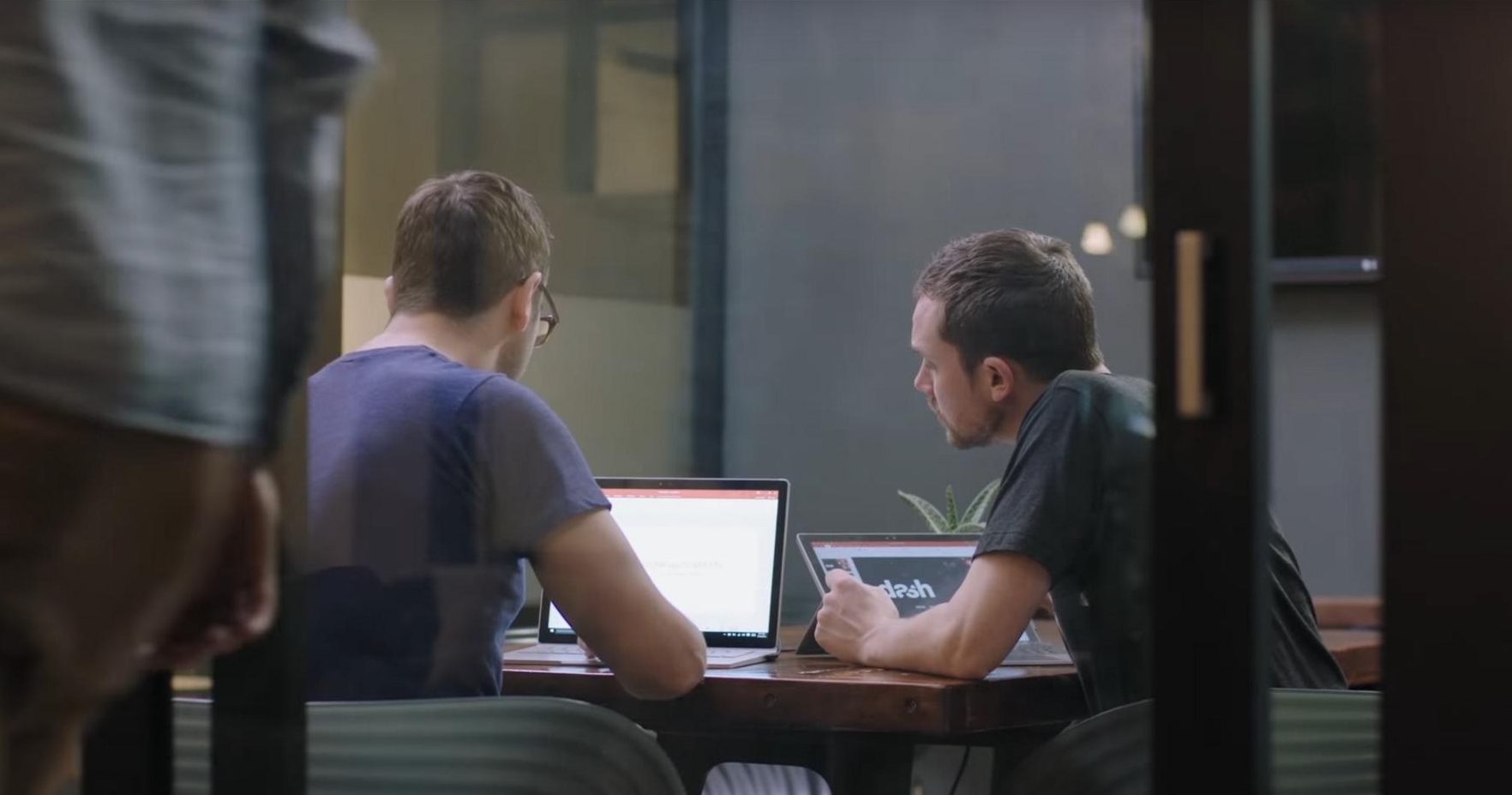 Der aufmerksame Twitteraccount WalkingCat hat nun das offizielle Video zum kommenden Microsoft Teams (ehemals Skype Teams) entdeckt. Eigentlich sollte Microsoft Teams erst zum heutigen Office Event um 16 Uhr vorgestellt werden.
video: Introducing Microsoft Teams https://t.co/Y3KVw4nbGc

— WalkingCat (@h0x0d) November 2, 2016
Hier ist das Video:
Der dazugehörige Text lautet:
"Introducing Microsoft Teams, the chat-based workspace in Office 365. When teams have a dedicated place designed to help them be more effective together, there's no limit to what they can achieve. Learn more at https://products.office.com/microsoft…

"Wir stellen vor: Microsoft Teams, der Chat-basierende Arbeitsbereich in Office 365. Wenn Teams einen eigenen Bereich haben, der entwickelt wurde, um sie besser zusammen arbeiten zu lassen, kennt ihre Leistung keine Grenzen mehr. Erfahrt mehr unter: https://products.office.com/microsoft-teams/group-chat-software"
Noch erscheint eine Fehlermeldung, wenn man dem Link folgt. Dies wird sich während des Microsoft Events sicher ändern.
Was haltet ihr von Microsoft Teams?
---
Bildquelle: Screenshot Microsoft Teams Video