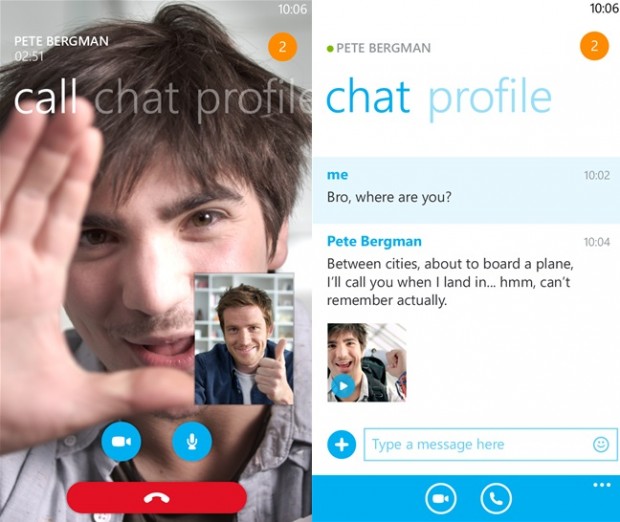 Skype hat das neue Feature "active endpoint" vorgestellt.
Bisher wurden eingegangene Nachrichten, etc. auf allen angemeldeten Geräten angezeigt, also z.B. auf Tablet, Smartphone und PC.
Nun bessert Skype nach. Künftig sollen die Benachrichtigungen nur noch auf dem Gerät angezeigt werden, das aktiv genutzt wird.
Wenn man also bespielsweise am PC sitzt und das Handy irgendwo in der Ecke zum Laden liegt, wird in Zukunft nur noch der PC einen Benachrichtigungston abspielen.
Aus dem Blogeintrag:
If you are signed in to Skype on multiple devices (a laptop, tablet and a smartphone) and you are sending chat messages to a group of friends from your tablet. Skype will only send new message notifications to your tablet and not to any of your other devices. All of your other devices will remain blissfully silent. You can continue to focus on the most important thing, your conversations, without being disturbed by the bleeping and buzzing from all of your other devices.
Wenn man aufhört, ein Gerät aktiv zu nutzen, erhalten wieder alle Geräte die Benachrichtigung. "Active endpoint" wird in den nächsten Wochen ausgerollt. Um die beste Erfahrung mit dem neuen Feature genießen zu können, empfiehlt Skype alle Geräte auf die aktuellste Version zu updaten.
Was haltet Ihr von Skype's Bemühungen? Diskutiert es in den Kommentaren.
Quelle: WPCentral
Bild: Archiv