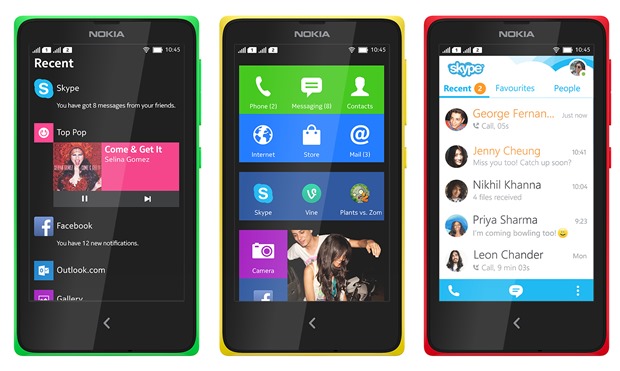 In einem Interview auf dem Nokia Conversations Blog, hat  Nokia Vice President für Mobile -Marketing- Jussi Nevanlinna deutlich gemacht, das wir im laufe des Jahres viele weitere Android Modelle der Nokia X Serie erwarten können.
Er schrieb :
I think the key word is 'family'. We will be announcing more products in the family over the course of the next year, and the price range it covers will change to suit the markets. We will be taking Nokia X into even more affordable price points.
Jussi sagte. Es gäbe viele Nokia- Fans die auch gern Android nutzen würden. Angesichts der Stärke, der Nokia- Marke und die Größe des Android-Marktes erhoffe sich Nokia ein breites Spektrum an Modelle und damit verbunden hohe Verkaufszahlen.
Die Frage ist jetzt ob Nokia damit auch Ihren Windows Phone Modellen Rückenwind verleiht oder man die Nokia Android Handys als komplette Stand-Alone Serie betrachten sollte. Welche dazu dient die Marke Nokia auch weiterhin in der Smartphone Welt zu festigen und über die Grenzen von Windows Phone hinaus zu tragen. Auch wenn Nokia und Microsoft behaupten das durch die Optik durchaus eine Verbindung zu Windows Phone besteht. Bleibt die Frage offen ob weitere Nokia X Modelle und die damit verbundene weltweite Vermarktung förderlich für das WP- OS sind?
Was denkt Ihr darüber?
via: LiveSide.net