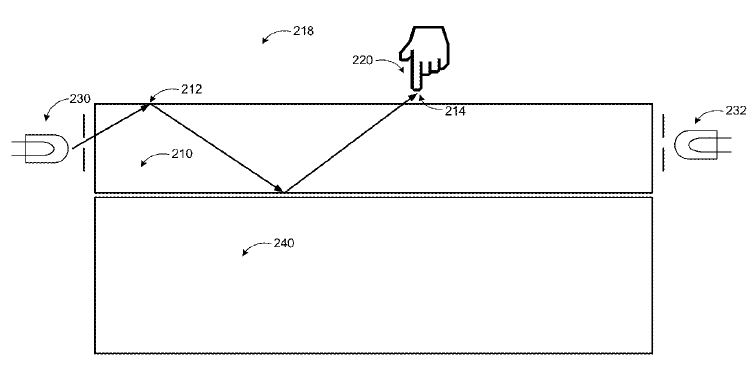 Microsoft hat uns diese Woche ja schon mit einigen nützlichen Patenten beglückt. Das neuste finde ich amüsant, kreativ und nützlich zugleich. Eine Displaytechnologie, die Touch Oberflächen automatisch desinfiziert.
Touch-based screens are becoming an ever prevalent presence in variety of user interaction capable devices. Surfaces of these touch-based screens are riddled with finger prints and other interaction remnants carrying potential disease causing agents. Frequent use and trading among users also are substantial problems in continued transmission of disease causing agents from user to device, device to user and other users. Limiting exposure by enforcing single user devices does not eliminate the pathogenic exposure and severely limits the utility of such devices. Single user devices are also resource wasteful and may not suit all functional requirements. In some cases such as a public terminal, single user restriction may not be a solution. Solutions such as removable screen covers are inconvenient with costly if frequently replaced.
Touchscreens sind mittlerweile fester Bestandteil unseres Alltagslebens, schon lange nicht mehr nur beim Smartphone. Die Bakterienbelastung hält sich bei unserem Telefon in Grenzen – zumal wir meist die einzigen sind, die es nutzen. Öffentliche Touchscreens an Bankautomaten oder Aufzügen, werden aber von tausenden Menschen täglich verwendet und dadurch potentielle Krankmacher.
Wie funktioniert das Desinifizieren?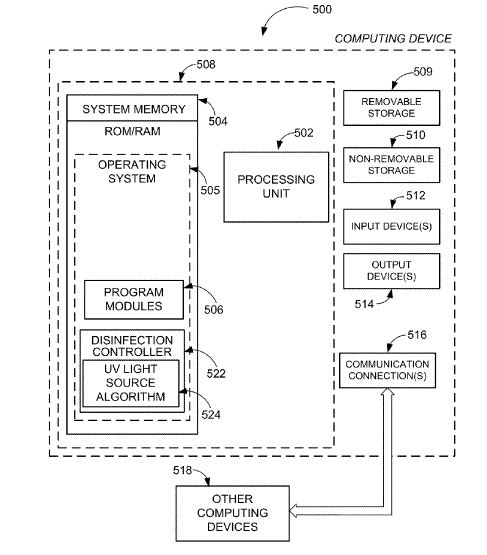 Da wir nicht alle paar Stunden neurotisch unser Smartphone mit Desinfektionsmittel einsprühen oder Reinigungskräfte permanent an Terminals abstellen können, hat Microsoft sich etwas cleveres einfallen lassen. Mittels eines UV Emitters im Display, wird das Touch Display, in Intervallen, "gespült". Dabei reicht der Desinfektionsradius auch über den Screen hinaus und umschließt das gesamte Telefon und die Finger des Benutzers.
Wir müssen abwarten, wie wirksam die Technologie  in Real Life Szenarien sein wird. Aber ein passiver Schutz vor potentiellen Infektionen, klingt sehr cool.
"Stay healthy with Windows Phone – klingt doch super!"
Was denkt ihr über das Feature? Grippe Killer oder Gimmick?
---