Benutzer eines iPads welches bereits auf iPadOS upgedatet haben, werden sich freuen. Microsoft rollt bald einige neue Funktionen für Outlook aus, welche unter anderem auch Split View unterstützen. Mit Split View können Benutzer dann zwei Instanzen von Outlook nebeneinander geöffnet haben, wie z. B. Mail und Kalender. Aber noch nicht genug – auch eine Drag-and-drop Funktion wird es in den nächsten Wochen für die iPadOS Version von Outlook geben. Damit wird es möglich sein Links oder Texte aus einem Browserfenster direkt in eine E-Mail zu ziehen.
Outlook for iOS is getting some neat new features. If you use an iPad then Split View is coming for email and calendar side-by-side, and also drag and drop. Do Not Disturb and smart folder support is also on the way. Details here: https://t.co/NbvtgUS616 pic.twitter.com/Bmu4WfQikq

— Tom Warren (@tomwarren) October 30, 2019
"Bitte Nicht Stören" und Smart Folder
Eine Erweiterung, die neben der iPad-Variante auch die iOS Version von Outlook bekommt, ist die "Bitte Nicht Stören"- Funktion. Diese ist seit langem schon Bestandteil von Outlook für Android und findet nun auch endlich seinen Weg in die iOS/iPadOS App.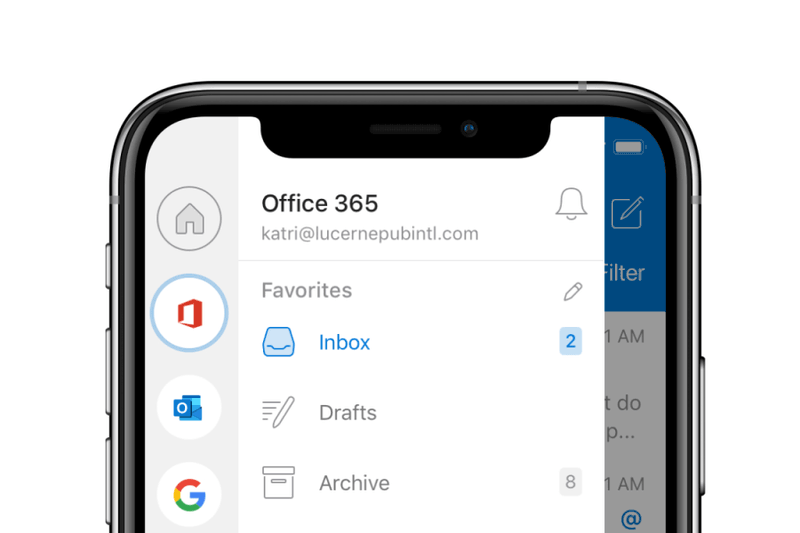 Ebenfalls neu ist die LinkedIn-Integration in die iOS App. Damit ist es nun möglich einen LinkedIn Account zu verbinden, um so Übereinstimmungen in den Kontaktkarten von Outlook zu finden.
Wenn man sehr oft Nachrichten von bestimmten Kontakten immer in dieselben Ordner verschiebt, wird Outlook in Zukunft vorausschauend bereits vor dem Verschieben ebendiesen Ordner vorschlagen.
Die Updates sollen in den kommenden Wochen ausgerollt werden. Wer mehr darüber erfahren und sie in "Action" sehen möchte, kann diese im Zuge der "Ignite" Konferenz tun. Microsoft wird die neue Outlook Version bei der nächste Woche stattfindenden Ignite Conference vorstellen.
---
via theverge