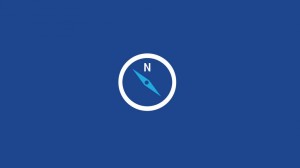 Langsam aber sicher entwickelt sich Nokias Karten- und Navigationsdienst immer weiter, seit Nokia seine Smartphonespate an Microsoft verloren hat. So kam vor kurzem erst der Kartendienst HERE Maps auch auf Samsung-Geräte mit dem Android Betriebssystem, was definitiv ein großer Dorn im Auge der Windows Phone Fan Gemeinde ist. Nun verkündete Nokia in einem Tweet, dass es eine Kooperation mit der Deutschen Bahn gibt.
Verfügbarkeit der Daten und Routen via:
Auf der eigenen Website schreibt HERE über die Kooperation:
Today we're happy to announce that HERE apps now include full train and transit information from Deutsche Bahn, the German rail company.
Weiterhin heißt es, dass durch die Kooperation nicht nur Daten und Routen der Deutschen Bahn, sondern auch von weiteren regionalen Transportunternehmen bezogen werden. Somit deckt der Dienst nun beinahe Deutschlandweite Verkehrsnavigation ab.
Die HERE Apps könnt ihr wie gewohnt aus dem Windows Phone Store herunterladen
Quellen: Twitter, HERE Website