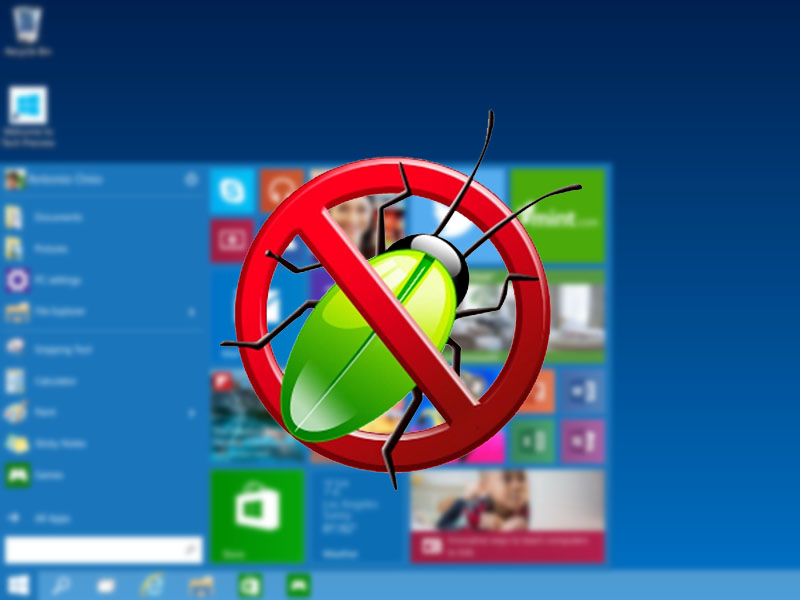 Wie jede Preview kommt natürlich auch der neuste Build (10122) für die Windows 10 Preview für Desktops mit einigen Fehlern, aber erfreulicherweise auch einigen Bugfixes aus dem letzten Build (10074).
Kommen wir zunächst zum angenehmeren Teil:
Here are some issues we have fixed
We have fixed the visual glitch ("rectangle slivers") that appears on Live Tiles on the Start menu with the new tile animation. In general, performance of the Start menu should be better in this build.
We believe we have fixed a lot of the crashes with Microsoft Edge (Project Spartan) reported by Windows Insiders.
Developers – when you go to Settings > Update & Security > For developers – it no longer crashes the Settings app.
We fixed the issue some people were seeing where their graphics driver fails to install from Windows Update with error code 80070103. This was happening because WU was trying to re-issue the driver.
You should now be able to edit the IPv4 properties of an Ethernet adapter on your PC.
We have fixed issues where fonts would render blurry on High DPI displays. We're cooking up a blog post we plan to publish shortly that talks a little more in depth about our investment with High DPI in Windows 10 so watch for it.
We have fixed some keyboard shortcuts in Microsoft Edge. Control + L or Alt + D shortcuts now got to the URL bar more reliably.
Kurz zusammengefasst: Es wurden diverse Fehler mit an der Oberfläche, beziehungsweise der Funktionalität des Start-Menüs, der Einstellungs-App und des Microsoft Edge Browsers behoben. Den vorletzten Punkt mit den High-DPI Rendering-Problemen will Microsoft offensichtlich noch ausführlicher erläutern – nun gut, zu den Problemen:
Here are some known issues for this build
See my note above regarding the issue on PCs with AMD GPUs and frequent crashes in Microsoft Edge.
Upgrading to this build on certain PCs may fail and roll back to the previously installed build with error 0x80070057 – 0x20007. This is a bug where too many device INFs are being migrated and hitting an internal limit. Possible workaround is to use Disk Cleanup to clean up system files and choose Device driver packages, Previous Windows installations and Temporary Windows installation files. You may also need to remove unnecessary peripherals and remove them from Device Manager and trying the upgrade again.
In this build there is a bug that may cause issues with Cortana speech. If you are experiencing problems with speech recognition, or are getting errors when trying to speak to Cortana, please visit

this thread on the Windows Insider Program forum

for assistance in recovering from this bug.
Den ersten Punkt sollte man sich nicht nur einmal ganz fett anmarkern: Dieser ist nämlich fast dafür verantwortlich gewesen, dass der Build weiter zurückgehalten worden wäre. Kurz gesagt, geht es um einige Instabilitäten des Microsoft Edge Browser auf einigen Sytsemen mit AMD Grafikkarten. Also sagt bitte nicht, man hätte euch nicht gewarnt!
Bitter ist allerdings der Punkt, dass das Update fehlschlagen kann. Auf unserem Surface Pro 3 ging es jedoch nach einigen Anläufen und der Installation des heutigen Firmware-Updates recht reibungslos. Hoffen wir, dass Cortana auch weiterhin funktioniert.
Abschließend und resümierend schreibt Aul:
With this build we continue to move Windows 10 closer to our public release date this summer, and you'll see changes large and small which were based on the input and feedback of Windows Insiders. It's been wonderful for us to see the energy and passion of the millions of people who signed up to get Insider Preview builds, send us their feedback, and connect with us in the Windows Insider Program forum and on Twitter.
Das klingt alles sehr spannend. Das Surface Pro 3 hat nun 85% des Downloads hinter sich. Bleiben wir also gespannt auf die ersten Eindrücke. Wie läufts bei euch? Ich hoffe ihr seid von Installationsproblemen verschont worden?
---
via BloggingWindows
Bildquelle: Windows10Update