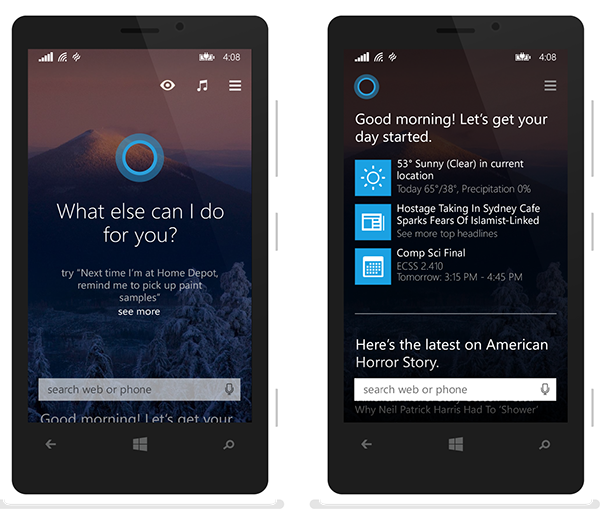 Bing IOTD (Image of the day) ist eine nützliche und wunderschöne Methode euren Lockscreen immer frisch zu halten. Wie wir aber spätestens seit dem deutschen Release von Cortana wissen, bleibt der Hintergrund unserer wunderbaren digitalen Assistentin immer schwarz.
Ein Fan hat nun ein kleines Konzept entwickelt, wie Cortana und die täglichen Bing Bilder im Zusammenspiel aussehen würden. Ich finds gelungen und wünsche mir dieses kleine Feature ebenfalls.
Was haltet ihr von Benutzerdefinierten Hintergründen bei Cortana? 
Quelle: Behance