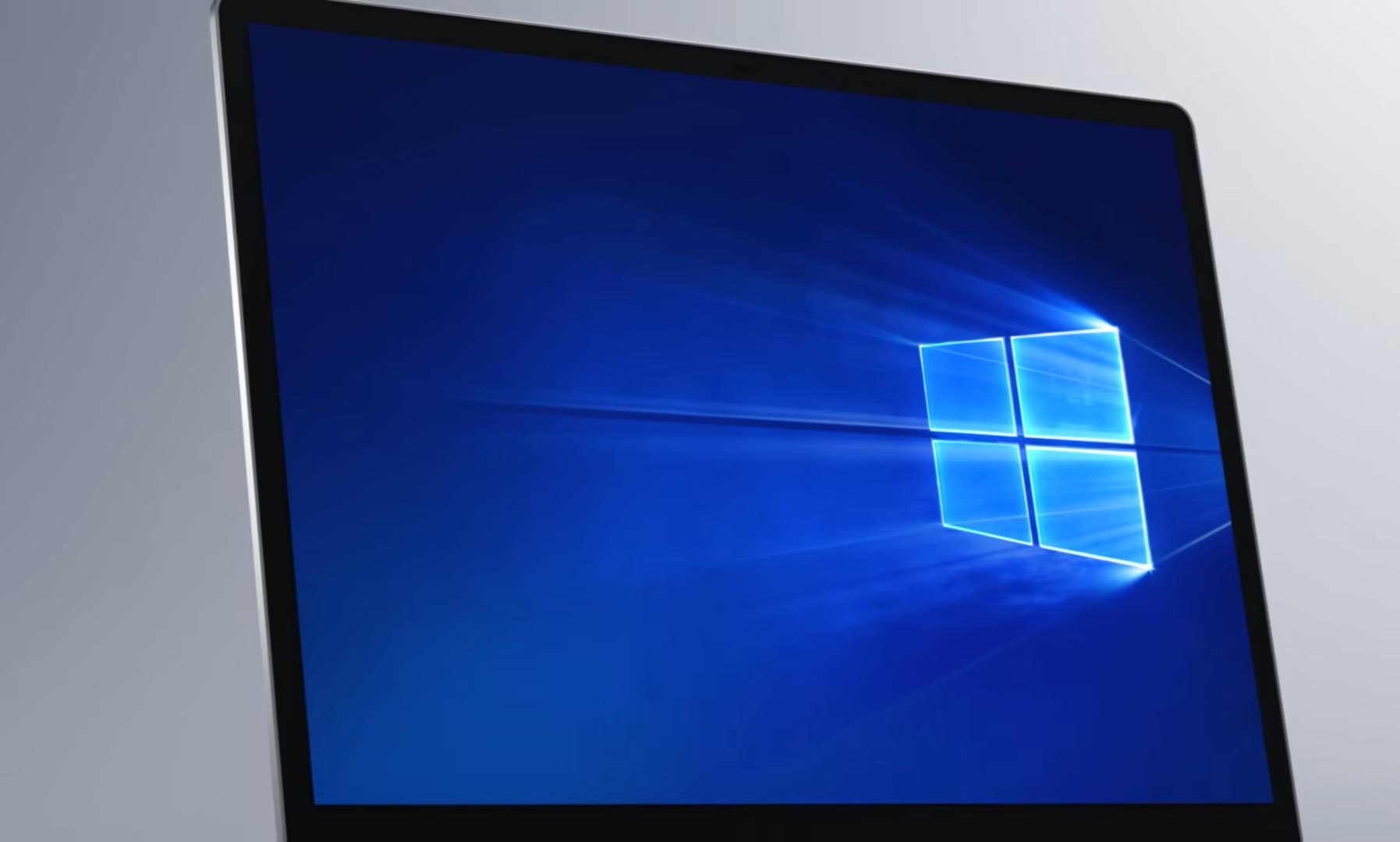 Microsoft hat soeben Build 16273 für Windows 10 PC Insider im Fast Ring veröffentlicht. Wie die Redmonder betonen, beginnt mit diesem Release der Feinschliff des Windows 10 Fall Creators Update. Microsoft bereitet sich für den offiziellen Release von Version 1709 von Windows vor, das für den Monat September vorgesehen ist.
Insider, die die "Version überspringen"-Option aktiviert haben, erhalten nach wie vor bereits Updates aus dem RS4 (Redstone 4) Entwicklungszweiges und werden zeitgleich auf dem neusten Stand der Fall Creators Update Builds gehalten. Wenn das Fall Creators Update offiziell erschienen ist, werden die Buildnummern einen Sprung machen, um den Wechsel auf Redstone 4 zu verdeutlichen (momentan sind die Buildnummern für Fall Creators Update und Redstone 4 noch gleich).
Kommen wir zum offiziellen Changelog von Windows 10 Build 16273:
What's New in Build 16273 For PC
Try out emoji notifications with My People
Help test My People and emoji notifications on the desktop by adding the new Windows Insider Emoji Bot to your taskbar in My People and ask it to send you some emoji. We added a Quest in the Feedback Hub so you can rate the experience.
Introducing the Bahnschrift font
Our new first OpenType Variable Font Bahnschrift is now included in builds. This new font industry standard enables us to pack an entire typeface family into a single file with infinite variability. No longer are you constrained to simple weights like Light, Regular, and Bold. Now you can have an infinite range of font styles, with smooth interpolation from Light to Bold and beyond. Better still: because a single, efficient variable font can replace several static fonts, variable fonts save a lot of space. To learn more about variable font technology, see the articles in Wired, Designmodo, or Alphabettes.
Bahnschrift is our own rendition of the DIN font standard. Apart from being the standard road sign font in Germany and much of Europe, DIN is frequently used by graphic designers for its high legibility and clean, hard-working design style. Bahnschrift supports a smooth spectrum of weights from Light to Bold, as you can see in the above image. In this image, each letter is a slightly different weight than its neighbors. All these weights are "duplexed" – meaning they do not change in width when you change weight. You can switch from Light to Bold without changing the layout at all.
Windows Shell Improvements
We fixed an issue resulting in Start, Action Center and notification toasts at times having a background that was 100% transparent.
We fixed an issue from recent flights where the Action Center icon might show it had some number of notifications but when you opened Action Center no notifications were displayed.
We fixed an issue from recent flights where suggested apps were visible in Start despite the related setting being off. For now, if you encounter this please try toggling Settings > Personalization > Start > "Occasionally show suggestions in Start".
We fixed a recent issue where removed placeholder tiles in Start might come back after explorer.exe restarted.
We fixed an issue resulting in certain live tiles not updating in the last flight, including the Weather and Money apps. If you were impacted by this you may need to unpin and repin the live tile for it to work again.
We fixed an issue from recent flights where typing immediately after opening up the Start menu would sometimes not switch to Cortana, even though if you tapped the Cortana icon Cortana was up and running.
We fixed an issue where notification groups in the Action Center couldn't be dismissed by swiping across the app name. We also fixed a recent issue where notifications in the Action Center couldn't be dismissed with pen.
We've fixed some timing issues so that swiping to dismiss a notification toast should feel more reliable now.
You can now middle click to dismiss a notification toast!
We fixed an issue resulting in no "Safe to Remove Hardware" notification after following the device removal process from the "Safely Remove Hardware and Eject Media" tray icon
We fixed an issue where it wasn't possible to tab to the quick action area of Action Center if there were no notifications visible.
We fixed an issue where the network flyout might become unresponsive when Bluetooth was enabled.
We fixed a deadlock resulting in Start, the network flyout, and other Shell UI elements becoming unresponsive after tethering certain Android phones.
We fixed an issue that could potentially result in Start not launching after installing a 3rd party IME.
We fixed an issue where if you started dragging a tile on Start just as the flip animation started in the tile, it could result in the tile becoming invisible under your finger until you released it.
We fixed an issue where right clicking on an image file in File Explorer would show "Next desktop background" instead of "Set as desktop background" in recent flights.
We fixed an issue where desktop icons sometimes couldn't be drag-and-dropped to certain places on the desktop, even though the desired spot appeared to align to the same grid as the other icons already in place.
We fixed an issue where desktop icons could become unexpectedly spaced out when logging in after the primary monitor's DPI had changed.
Microsoft Edge Improvements
When using Find on Page, pressing F3 will now go to the next result. Shift+F3 will go to the previous result.
We fixed an issue resulting in certain websites not rendering correctly when used in inPrivate mode.
We fixed an issue resulting in Microsoft Edge sometimes getting into a state where after right-clicking a website the context menu would immediately dismiss.
We fixed an issue which resulted in the video element defaulting to a black background if the size didn't match the aspect ratio of the video.
We fixed an issue where right-clicking and selecting "copy link" would sometimes not work as expected.
We fixed an issue where copying bitmap images from Microsoft Edge wouldn't work.
We fixed an issue where pasting Chinese, Japanese, or Korean text into Microsoft Edge in recent builds would result in question marks instead of the expected characters.
We fixed an issue where misspelled words in input fields were sometimes not updated when a correction is selected from the spell checker.
We fixed an issue from recent flights where a session cookie might unexpectedly get overwritten, potentially resulting in login issues on certain websites after a page refresh.
We fixed an issue resulting in status updates to Facebook.com sometimes being erased during input.
We fixed an issue causing certain controls such as calendar widgets to break on some sites.
We fixed an issue for websites with images added using source-set where the height would sometimes unexpectedly be computed to 30px.
We fixed an issue where clicking Run on a download in Microsoft Edge that required elevation would result in input no longer being received in that window until switching focus away and back to it.
We fixed an issue resulting in the tab bar sometimes drawing incorrectly after dragging the window between two monitors with different DPIs.
We fixed an issue from recent builds where you couldn't use the letter 'x' when renaming a favorite.
We fixed an issue resulting in a crash when using drag and drop to rearrange favorites.
We fixed an issue resulting in not being able to type @ using the Hungarian or Czech keyboard in recent flights.
We fixed an issue where PDFs containing xref streams might have rendered as blank pages in the last few flights in Microsoft Edge.
Scrollbars in Microsoft Edge will now be the correct size on secondary monitors where the DPI differs from the primary monitor.
Input Improvements
We fixed an issue that resulted in words sometimes being input twice when using the handwriting panel in certain websites using Microsoft Edge.
We fixed an issue where you could end up with multiple underlined words when using shapewriting in a text field then switching focus away from and back to that text field and shapewriting some more.
We fixed an issue in Win32 apps where a space wasn't automatically inserted if you used shapewriting to write a word then tapped a letter to start a new word on the touch keyboard.
We fixed an issue with the Hebrew touch keyboard where tapping certain keys didn't produce the expected character. Please take a moment with this build to try out the touch keyboard in your language and let us know how it feels for you.
We fixed an issue where the Full touch keyboard layout was unexpectedly not available at certain screen resolutions.
We fixed an issue when using the Emoji Panel with Narrator where using tab to switch sections would resulting in Narrator repeating the old section name for each emoji instead of the current one.
Changes to pen behavior in recent Insider builds have been met with positive feedback, however also caused drawing in certain apps to work incorrectly. In this Insider build we've made a change to address this feedback pertaining to Adobe Photoshop, Adobe Lightroom, and Clip Studio Paint.
General changes, improvements, and fixes for PC
We fixed the issue causing the Virus and Threat Protection pillar in Windows Defender Security Center to show as "unknown" after upgrading to the last build.
We fixed an issue from recent flights resulting in the idle timer continually being reset – thus preventing the display from going to sleep.
We fixed an issue resulting in an unexpected 0x800706BE error sometimes when trying to initiate a remote desktop connection in recent flights.
We fixed an issue some Insiders were experiencing where Windows Update's Delivery Optimization settings would reset back to default upon leaving the page.
If you previously accessed Device Encryption on the About Settings page, you'll find we've moved it to its own page under Settings > Update & Security > Device Encryption.
We fixed an issue where the lock screen might unexpectedly just show your theme color instead of the selected custom or Spotlight image after upgrading in recent builds.
We fixed an issue from recent flights resulting in certain apps crashing when attempting to use the app to capture a picture using the webcam.
We fixed an issue resulting in Node.js (v6.9.4) not being able to run scripts stored in OneDrive or access any paths in OneDrive.
We fixed an issue resulting in an unexpectedly large number of OneDrive app-requested download notifications.
We fixed an issue where using Alt-P to open the preview pane in File Explorer for PDFs associated with Acrobat would say "This file can't be previewed." in recent builds instead of displaying their first page.We fixed an issue where right-clicking on the volume icon in the systray might sometimes unexpectedly take 3-5 seconds for the context menu to appear.
We fixed an issue where changing the selected option in the dropdown under Multiple Displays in Display Settings didn't do anything.
We fixed an issue resulting in adding a phone or taking a new profile picture in Settings not working if Settings was run elevated.
We fixed an issue resulting in DVD Player failing with error 0xC00D36B4 on machines with DX10 graphics cards.
We fixed an issue for PowerShell in Japanese where the "た。" character of the sentence "検証 23% が 完了しました。" would display repeatedly when running SFC /scannow.
We fixed an issue resulting in certain games like Cut the Rope, Buggy Racing and others from unexpectedly extending past the bottom of the screen when put in full screen mode in recent flights.
We fixed an issue with the custom color picker, for example seem in Color Settings, where panning with touch across the colors would move the area rather than smoothly update the selected color.
We fixed an issue resulting in acrylic material's noise layer blinking in a second after the rest of the UI if the UI was animating in on top of a video.
We've improved the rendering performance when using touch to pan UWP app windows that have applied acrylic material.
We fixed an issue resulting in XAML controls sometimes unexpectedly becoming pure white in recent builds when transparency was enabled.
We fixed an issue resulting in the OneNote app sometimes having rendering issues in recent flights (for example, missing text blocks).
We fixed an issue resulting in Forza Horizon 3 crashing when loading (after selecting "continue").
As a result of low usage, Screen Saver functionality has been disabled in themes. Screen Saver functionality in Group Policies, Control Panel, and Sysprep is now deprecated but continues to be functional. Lock screen features and policies are preferred.
View Mixed Reality Comes to Windows 10!
Last week we released our highly anticipated View Mixed Reality feature within the View 3D app. This preview build is available today for Windows Insiders in Skip Ahead. With this update, you will be able to bring your 3D content right in to your real world to spark brand new forms of expression. Take your own 3D models or those from Remix3D.com and bring them into your space with View Mixed Reality.
Anyone flighting View 3D with View Mixed Reality enabled will now have the ability to take any creation from Paint 3D and see it come to life. Quick loops between the apps allow you to refine and tweak your model helping you capture the ultimate moment.
Great tracking together with the ability to capture high resolution images provides an engaging experience that encourages the ultimate in creativity. Combine these features with a wealth of community driven 3D models found on Remix3D.com and you have the perfect canvas to let your imagination run wild. This update offers an integrated Remix experience, our native implementation allows users a single tap function to bring 3D models into View 3D.
Any camera can be used to view 3D Models in mixed reality but for the best experience reach for laptop or Surface device with a world facing camera.
Try out Windows 10 S on your PC
Windows 10 S brings the experiences Windows users know and love, streamlined for security and performance. By exclusively using apps in the Windows Store and ensuring that you browse safely with Microsoft Edge and keeps you running fast and secure. It is ideal for people who have everything they need in the Windows Store and prefer the peace of mind of secure and verified Windows Store applications. Windows Insiders can try Windows 10 S on their PCs and join the Windows Insider Program via Settings > Update & security > Windows Insider Program to receive Insider Preview builds for Windows 10 S just as they would on other editions of Windows 10.
This Windows 10 S setup tool installs a new edition of Windows (i.e. new build, no data migration) and will only work on PCs running either the Windows 10 Pro or Windows 10 Enterprise editions.
Important links and information you should read *before* installing Windows 10 S on your PC:
---